Things sure have evolved a lot during the last few years. Smartphone manufacturers have been working 24/7 in order to come up with new ideas for their devices, enabling them to claim top spot. In the beginning of this year, LG was the first manufacturer ever to come up with a 3D glasses-free smartphone (Optimus 3D) and they created a huge media frenzy as a result. It didn't take HTC long to see the capabilities that such as smartphone could bring to the table, and as a result, HTC's Evo 3D was born. Well, we thought that it would be a good idea to put these two pioneer handsets into the arena and see which one will prevail as king of 3D phones.
12.1 Megapixel
Starting off with the form and design of the handsets, it seems obvious that they have plenty of similarities, most likely following in Samsung's footsteps with the Galaxy S II, aiming for thinner, longer and more angular devices, which is a good thing in our opinion. The dimensions of the handsets are as follows - LG Optimus 3D measures in at 128.8 x 68 x 11.9 mm and weighs 168g while the HTC Evo 3D has the following numbers: 126 x 65 x 12.1 mm, 170g. As we said, there isn't room for differentiation here. As far as the visual style is concerned, the Optimus 3D has a small problem. LG chose a chunky metal bar on the back panel to set the dual cameras and also etched a ''3D Stereoscope" into it which really doesn't look so good. In the meantime, HTC's arrangement is much more subtle, integrating perfectly with the nice design of the rest of the handset, while keeping a low profile. As a result, this first round goes to the Evo 3D.
12.1 Megapixel
Moving on to the display - the new kid in town, the Evo 3D has a 4.3-inch capacitive LCD touchscreen running at 540 x 960 resolution featuring multi-touch input, accelerometer as well as the HTC Sense user interface. Its competitor, the Optimus 3D also has a 4.3 inch capacitive LCD touchscreen, but with a smaller 480 x 800 resolution and no multi-touch. Although it uses the LG 3D UI, and features the usual accelerometer and sensors, the Optimus 3D loses this second round as well, due to lower resolution screen and the lack of additional features such as multi-touch. Winner - HTC Evo 3D again.
Operating system is the next chapter of our comparison and things are fairly easy at this part. Since both handsets run Android 2.3 Gingerbread and both are announced as eligible candidates to receive the upcoming Android 4.0 Ice Cream Sandwich upgrade, we have no choice but to declare this round as a draw.
Let's now take a look at the 'engines' of these two 3D smartphones. The processor on the Optimus 3D is a 1GHz dual-core ARM Cortex-A9 running the TI OMAP4430 chipset and featuring a PowerVR SGX540 graphics processing unit (GPU). Meanwhile, HTC decided to go with a 1.2 GHz Qualcomm MSM8660 dual-core processor on the Snapdragon chipset and with an Adreno 220 GPU. We personally like the Cortex-A9 in the Optimus but these new Snapdragon processors are really top of the notch, helping the Evo 3D win yet another round.
When it comes to storage things don't look so good for the Evo 3D. It only comes with a 1GB or 4GB of internal room, while the Optimus packs a much better 8GB. Both handsets support microSD cards of up to 32GB. As far as the RAM side is concerned, the Evo makes up for the shortness in storage with its 1GB of RAM as opposed to the 512MB that the Optimus has. This is the perfect round in which we would like to unite these handsets and make them into one. The Evo 3D has twice as much RAM as the Optimus 3D but the LG handset has a much higher onboard storage capacity which is also something we appreciate highly these days. It's a classic draw, no doubt about it.
Apps - as we said, both devices run Android 2.3 Gingerbread and as a consequence, have access to thousands of apps through the Android Marketplace. Due to their fairly powerful processors, neither handset should encounter difficulties in running most of the apps and games that are currently available. At the moment, there isn't a vast range of 3D specific apps and games from which to choose, but as time goes by, surely both handsets will be able to fully benefit from their 3D capability. This round ends in another draw.
Camera wise, the handsets are naturally dependent on their clever 3D wizardry. Both the Evo and Optimus models need dual stereoscopic camera arrangements in order to capture the 3D glasses-free photos and videos. Starting off with the Evo 3D - it features a primary dual 5MP setup at 2560 x 1920 resolution, but 3D stereoscopic photos are captured at revolving at about 2MP. Video capture is in 2D at 1080p and in 3D at 720p. Features such as geo-tagging and LED flash are present as well as a secondary 1.3MP camera. The LG Optimus 3D has the same dual 5MP cameras which also capture at 2560 x 1920 resolution, 1080p in 2D and 720p in 3D, with the same LED flash, geo-tagging and secondary camera capabilities. As you can easily tell, since both devices use a similar specialized setup, the result can only end in a draw.

The 3D Battle - LG Optimus 3D Vs HTC Evo 3D

12.1 Megapixel
Dec 07, 2011 07:25:04


Click for larger image and other views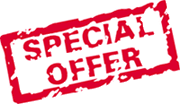 >> Click here to update Cyber Monday prices for Canon Powershot A1200 12.1 MP Digital Camera with 4x Optical Zoom (Black) <<
Cyber Monday Canon Powershot A1200 12.1 MP Digital Camera with 4x Optical Zoom (Black) Feature
12.1 megapixels, 4x wide-angle optical zoom (28mm), and optical viewfinder
Smart Auto intelligently selects settings from 32 predefined shooting situations
Record movies with 720p HD video
AA battery power enables you to easily power up on the go
Discreet Mode disables the sound, flash and AF beam for use in quiet areas
Cyber Monday Canon Powershot A1200 12.1 MP Digital Camera with 4x Optical Zoom (Black) Overview
Canon PowerShot A1200 12.1 MP Digital Still Camera with 4x Wide-Angle Optical Zoom(Black)
SAVE NOW on Cyber Monday offers below!
Available In Stock.
This Cyber Monday Canon Powershot A1200 12.1 MP Digital Camera with 4x Optical Zoom (Black) ships for FREE with Super Saver Shipping.
Limited Offer Today!! Canon Powershot A1200 12.1 MP Digital Camera with 4x Optical Zoom (Black) Cyber Monday and Black Friday 2011 Deals