Taking pictures is still probably the best method available for capturing memories. Unfortunately, when someone decides that they want to buy a new digital camera, they can become overwhelmed by the sheer number of options available to them. Most people aren't professional photographers, nor do they have any desire to be. All they really want is a good camera that can take high quality pictures.
12.1 Megapixel
Photography enthusiasts generally like to use DSLR (digital single lens reflex) cameras. These usually involve, among other things, a detachable lens. They can usually be used to take much higher quality pictures, but the downside is that they require some setup before a photo can be taken.
12.1 Megapixel
The alternative to these is a "point and click" camera. Rather than a bunch of technical setup, you can usually just turn these cameras on, point them, and click them! A point and click camera isn't necessarily a low quality camera. Here are a few excellent options for your next point and click camera:
1. Kodak Z950
This camera features a 12-megapixel resolution, and a 10x optical zoom. It can auto-focus, and you can check out your photos on its large 3" LCD screen. They are currently priced at 9.00.
2. Samsung TL320
This camera may not have the superb quality of the Kodak camera, but it offers a few unique features. The TL320 takes photos with a 10.2 megapixel resolution with a 5x optical zoom. The 24mm wide-angle lens can take good photos even when there isn't much light. The best feature is the 10fps continuous shooting capability. This means you can take ten quick photos automatically in a single second. You can then choose the best one out of the lot and delete the rest. This camera costs 9.00
3. Panasonic Lumix FH20
This is a great camera which also doubles as a video recorder. At 14.1 megapixels and 8x optical zoom, this camera can take some high quality photos. It can also record 720p HD video. It is currently priced at 9.95.
4. Canon Powershot A3100 IS
This highly rated camera can take 12.1 megapixel pictures with a 4x optical zoom. The 2.7" LCD screen makes it easy to instantly sort through your photos. The Canon Powershot also has a video mode. What makes this camera unique is that you can upload videos directly to YouTube. This feature has made this the camera of choice for people who are active on social media sites. Even better is the price, at 9.00
5. Sony Cybershot W370
This is a great all-around camera with a ton of features. The 14.1 megapixel photos are top-notch, and the Carl Zeiss Vario-Tassar 33mm lens takes great photos, even in areas where the lighting is dim. It can also shoot 720p HD video. One unique feature about the Cybershot W370 is the 243 degree panoramic mode. This is a great camera for travelers who want to capture beautiful landscapes and wildlife. This camera starts at 9.99.
There are many other point and click cameras you might consider, but those are undoubtedly the 5 best values on the market. Of course, you can find many cheap cameras for less than , but don't expect to take any fantastic photos with them.

Top 5 Digital Cameras of 2010

12.1 Megapixel
Nov 01, 2011 06:22:58


Click for larger image and other views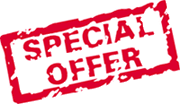 >> Click here to update Cheapest prices for Canon PowerShot ELPH 100 HS 12 MP CMOS Digital Camera with 4X Optical Zoom (Orange) <<
Canon PowerShot ELPH 100 HS 12 MP CMOS Digital Camera with 4X Optical Zoom (Orange) Feature
Canon's HS SYSTEM with a 12.1 MP CMOS and DIGIC 4 Image Processor improves shooting in low-light situations without the need for a flash and
Full 1080p HD Video for exceptional quality and keep footage stabilized with Dynamic IS.
Get high-speed shooting in a point-and-shoot camera: High-speed Burst Mode captures 8.2fps and
Smart AUTO intelligently selects the proper settings for the camera based on 32 predefined shooting situations.
4x Optical Zoom with a Wide-Angle lens (28-112mm) Optical Image Stabilizer and a 3.0-inch PureColor System LCD.
Lowers noise levels at higher ISO settings.Super Slow Motion Movie records video at high speeds to allow slow motion playback.
12.1 effective megapixels, 1/2.3-inch CMOS image sensor; 4x wide optical zoom and 4x digital zoom
3.0 in. Pure Color LCD with wide viewing angle; Built-in flash with Red-Eye Correction; Full 1080p HD video with Dynamic IS
Optical Image Stabilizer; DIGIC 4 Image Processor;
Smart AUTO (32 scenes); New Scene Modes: Toy Camera Effect amd Monochrome
USB 2.0 Hi-Speed; SD card slot (card not included)
Canon PowerShot ELPH 100 HS 12 MP CMOS Digital Camera with 4X Optical Zoom (Orange) Overview
Canon's 4927B001 PowerShot ELPH 100 HS Orange 12MP Digital Camera with 4x Wide Zoom and 3.0 In. LCD Display is what you need to add that creative edge. Canon's HS SYSTEM takes the frustration out of low light shooting. The system delivers clear, blur-free shots with the ambiance intact, and frees you from the sometimes unwanted effects of using the flash. Beautiful low light shots are possible at both low and high ISO speeds, and the dynamic range is expanded to retain maximum detail in highlight and shadow areas. It features Full 1080p HD video for exceptional quality and keeps footage stabilized with Dynamic IS.
SAVE NOW on the special offers below!
Available In Stock.
This Canon PowerShot ELPH 100 HS 12 MP CMOS Digital Camera with 4X Optical Zoom (Orange) ships for FREE with Super Saver Shipping.
Limited Offer Today!! Canon PowerShot ELPH 100 HS 12 MP CMOS Digital Camera with 4X Optical Zoom (Orange) Black Friday and Cyber Monday Deals