Life is a stream that lets memories flow away as we leaving them behind. Although, it`s difficult to find time to look back and reminisce your past memories in this fast-paced world, sometimes we feel really special to muse over the pleasant moments of those bygone days that take us into a sweet nostalgia. Hence, people make it a point to capture their special moments with the help of digital cameras no matter how big or small the occasions are.
Camera Optical Zoom
Digital cameras have become so popular in the last couple of years that many cell phone manufactures have started offering mobile phones with a built-in camera. Although, cell phone cameras let people capture photograph as and when they like, their use, however, is limited to certain occasions. This is because they are unable to offer the clarity and precision that standard ones can offer. This brings the necessity of buying a digital camera among many people who are passionate about photography.
Camera Optical Zoom
But, here is the deal - if you are one of those first-time buyers of a digital camera, you are likely to face some or other problems while buying which is going to hurt your decision. Remember the following points before you go and buy one for the first time.
Determine your needs:
Before you decide to buy a digital camera, determine your specific needs. Do you need one just for fun such as capturing pictures and sharing them with your family and relatives via email, or do you want to learn the nuances of professional photography? Knowing your specific requirements will help you in buying the right gadget and saving money as well.
What`s your budget:
Digital cameras are available with price range starting from 100$ to 1000$. However, you should set a particular budget before buying the gadget. Actually, what you want to do with the device decides the money that you are required to spend on it. For instance, if you want to buy one for professional photography, you may have to spend a few hundreds extra than if you want to buy a standard digital camera used for amateur and fun photography. If you are buying it for fun, it should cost you between 300$ and 400$ with all the standard features.
The mystery called megapixel:
Megapixel is critical to the clarity of a picture when you take pictures with the help of a digital camera. Hence, higher the megapixel, the clearer the pictures that you will be able to get with it. What should be the megapixel ? If you are going to use it to take and share pictures with your friends, family and relatives for fun, a 2-mega pixel should be ideal for you. If you are looking at taking pictures of professional quality and bigger size, buy a digital camera that should be have at least 4-5 megapixel.
Zero in on the optical zoom:
If you are not familiar with the lingo of digital camera, you are most likely to confuse between digital zoom and optical zoom. Many manufactures will try to sell their models on the basis of digital zoom. However, you should know that digital zoom gives you larger image compromising the quality. Go with the optical zoom as you can get enlarged pictures with good quality.
Compatibility factors:
When you buy a digital camera, make sure you figure out if it is compatible with your personal computer. This is because you are going to use it along with your computer. Usually, specifications and minimum requirements are mentioned in the manual. Ask the sales person to explain them to you if you are not able to understand them properly enough.

Digital Camera Buying Tips For Novice Photographers

Camera Optical Zoom
Nov 10, 2011 11:14:32


Click for larger image and other views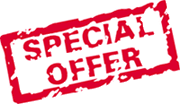 >> Click here to update Cheapest prices for Samsung EC-PL120 Digital Camera with 14 MP and 5x Optical Zoom (Black) <<
Samsung EC-PL120 Digital Camera with 14 MP and 5x Optical Zoom (Black) Feature
The Samsung PL120 offers Smart Filter, a collection of lens effects that give your still shots an artistic edge , 720HD Movie
In addition to the 2.7-inch viewfinder on the rear of the camera, there is an additional 1.5-inch LCD screen on front , 14 Megapixel.
14Mega Still + 720p HD Movie (MJPEG)
1.5" Dual LCD for perfect portrait shot
Smart Filter 2.0 to make every photo unique
Samsung EC-PL120 Digital Camera with 14 MP and 5x Optical Zoom (Black) Overview
The Samsung PL120 DualView 14.2-Megapixel Digital Camera features LCD viewfinders on both the front and rear of the camera, making it easy for you to take great self-portraits as well as set up your other shots clearly. Thanks to HD Movie, you can also use the PL120 to shoot high-definition video. Digital image stabilization creates clear, blur-free photos, while Smart Auto 2.0 optimizes settings for pictures and video in any lighting.
SAVE NOW on the special offers below!
Available In Stock.
This Samsung EC-PL120 Digital Camera with 14 MP and 5x Optical Zoom (Black) ships for FREE with Super Saver Shipping.
Limited Offer Today!! Samsung EC-PL120 Digital Camera with 14 MP and 5x Optical Zoom (Black) Black Friday and Cyber Monday Deals
Canon Digital Camera Hd Video Solid Oak Shelf Primary Color Storage Bins